Kite Surf
Come and try the Kyte Surf on the golden beach of San Leone, just a few steps from our b&b
If you are also a lover of water sports and don't want to give up enjoying a vacation that brings together the relaxation offered by the sea and the chance to practice your favorite sport, you are in the right place.
Our b&b, located right on the beach of San Leone, allows you to try your hand at numerous water sports, such as the Kyte surf, in a breathtaking setting. The shallow and sandy bottom allows to practice this extreme sport even to those who are beginners, without any kind of danger. The ideal time to go out is definitely spring-summer and autumn-winter. You will find a "Kyte Surf Center", located right in front of the b & b, which gives you the possibility to rent the necessary equipment on the beach to practice this water sport.
Kite Surf in San Leone
The beach overlooked by the b & b Albachiara, situated on the Agrigento seafront, stretches for kilometers with its golden sand and its blue sea in an almost Caribbean atmosphere. Strong wind and wide beaches are the essential elements to allow you to practice the aquatic discipline of Kyte Surf that allows you to be dragged by the wind and ride the waves in a unique environment. There are numerous windy areas where you can surf and Kyte surf for all water sports enthusiasts who want the right combination of a relaxing holiday and the adrenaline that only the right wind can give you.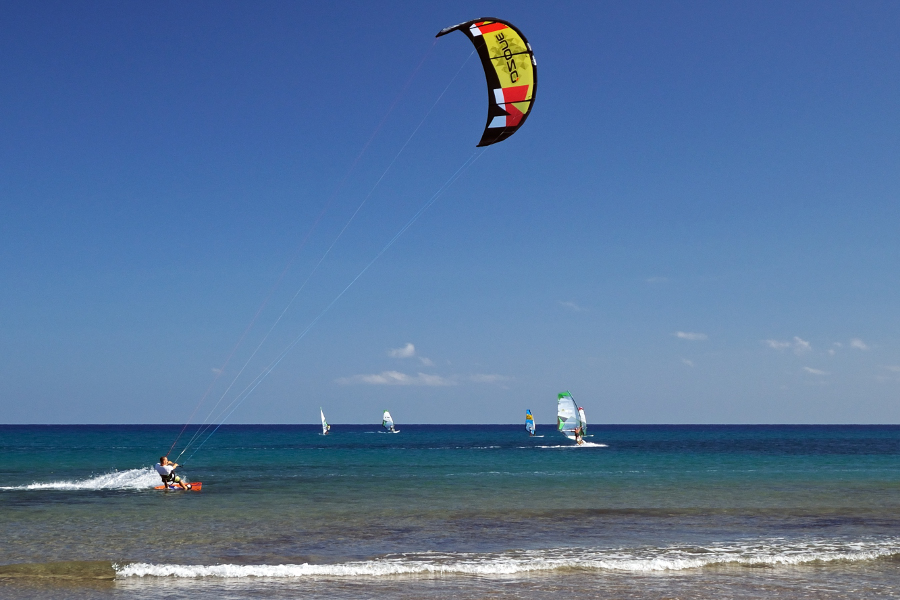 OFFERS AND PROMOTIONS
Exclusively for you, only by booking from our website, you can take advantage of the best guaranteed rate!
Furthermore you can find constantly updated promotions and unique experiences.