San Leone
The b & b Albachiara overlooks the beautiful beach of San Leone, come and discover it!
San Leone is one of the most famous beaches in the area of ​​Agrigento, with its expanse of golden sand that stretches for miles and attracts tourists from all over the globe. If you are looking for a beach holiday that guarantees the right combination of relaxation and comfort, you are in the right place. In fact, the beach has numerous equipped beaches and, for lovers of uncontaminated nature, there are plenty of coves to explore thanks to the numerous boat tours that are organized daily. For lovers of nightlife there are plenty of kiosks and bars, located on the seafront, on the beach of San Leone, ready to delight you with their cocktails and their music. The beach of San Leone is the beach on which the b & b Albachiara faces.
Golden Beach
If you decide to stay in our b & b you will be lucky enough to put down your luggage, wear your favorite swimsuit, cross the street and rest your feet on the magnificent golden beach of San Leone. At your disposal, moreover, our lido equipped with umbrellas and sunbeds that will guarantee you the right rest and comfort from the daily routine. Our snack bar is open all day to give you a rich and typical breakfast, until late in the evening to taste the specialties of our cuisine.
The Kyte Surf just a few steps away from you
If even on vacation you cannot give up keeping yourself fit by practicing outdoor sports. If you are a lover of water sports and you can't wait to make the thrill of doing Kyte Surf between wind and waves, San Leone is the right place. In the east, more wild and windy, it is possible to practice different water sports, such as surfing or Kyte surfing, as well as spending pleasant moments of relaxation sipping a good local wine and enjoying the sunset in one of the few kiosks present.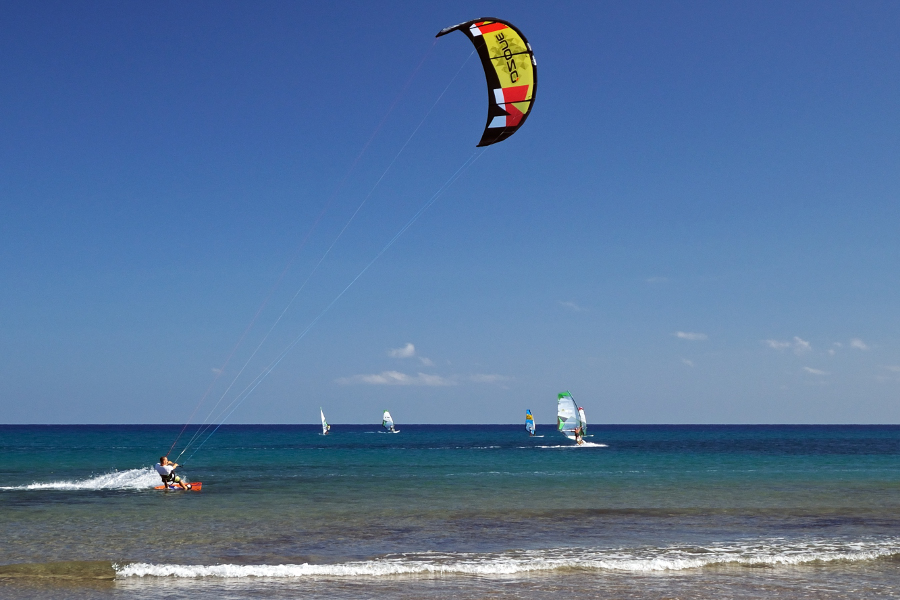 You can also enjoy right in front of our b & b of a "Kyte Surf Center" where you will have the possibility to rent the essential equipment to practice this exciting sport. Thanks to the shallow and sandy bottom even the less experienced can try Kyte Surf without any kind of danger and can experience the thrill that only wind and waves can give you.
OFFERS AND PROMOTIONS
Exclusively for you, only by booking from our website, you can take advantage of the best guaranteed rate!
Furthermore you can find constantly updated promotions and unique experiences.